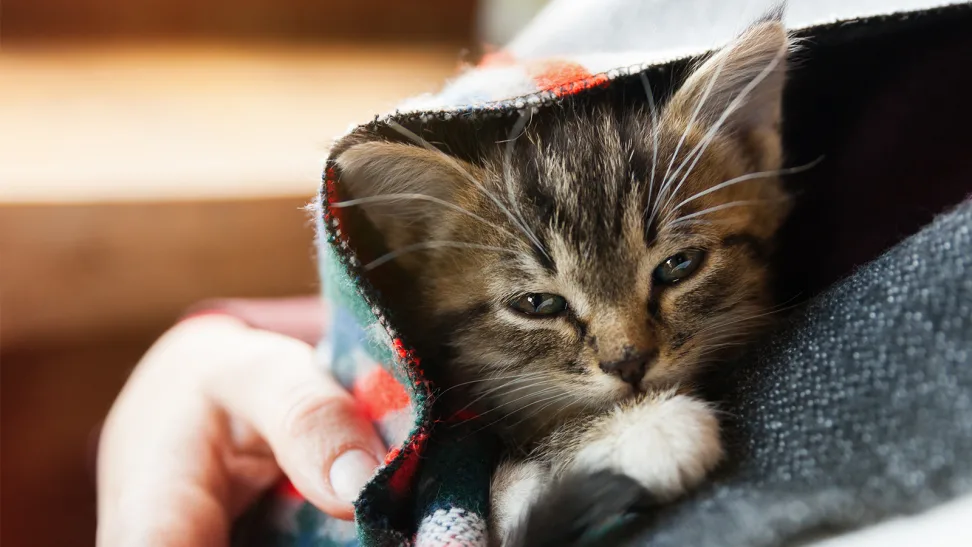 If you have adopted a new kitten, preparing for its basic care needs is essential. Making sure your pet is healthy is one of the most important aspects of being a pet owner. A thorough physical examination of your pet by a veterinarian is one of these aspects. This is not only good for your kitten's health but also to prevent any communicable diseases. The best time to visit a vet is 8 weeks after its birth. During this time, it is important to build a relationship between your pet and the vet, as your cat should stay calm when going for routine check-ups.
During your kitten's first vet visit, we can find out visible problems, highlight potential genetic issues, and also provide some basic information about caring for your new cat. You will also be informed about some of the important aspects of the kitten's life such as:
HAVE FRESH WATER ALWAYS AVAILABLE FOR THEM AS KITTENS DRINK MORE THAN ADULTS DO.
 MAKE SURE YOUR KITTEN'S INTRODUCTION TO OTHER PETS AND FAMILY IS A POSITIVE EXPERIENCE. 2 TO 9 WEEKS OF AGE IS THE BEST TIME FOR KITTENS TO SOCIALIZE.
CHASING LASER POINTERS AND CAT SCRATCHING POSTS ARE SOME OF THE GREAT WAYS TO HELP YOUR KITTEN SOCIALIZE.
REMOVE THINGS LIKE STRING, TINSEL, AND ELECTRIC CORDS AROUND KITTENS AS THEY MIGHT CHEW OR SWALLOW THEM.
Here are some of the things you should consider while preparing your kitten for its first vet visit:
SCHEDULE YOUR FIRST APPOINTMENT AS EARLY AS POSSIBLE, PREFERABLY IN THE MORNING WHEN THE CLINIC OPENS. THIS ENSURES YOUR CAT WILL FEEL LESS ANXIOUS AS THERE WILL BE FEWER PEOPLE IN THE CLINIC AT THIS TIME.
 WRITE DOWN ALL THE QUESTIONS YOU MAY HAVE ABOUT YOUR KITTEN'S HEALTH. YOU WILL ALSO BE ASKED QUESTIONS BY A VET ABOUT ITS ADOPTION, PREVIOUS VACCINATIONS, ETC.
 BRINGS ALL THE NECESSARY DOCUMENTS YOU RECEIVED DURING ADOPTION.
When you arrive at the clinic, you will be required to do some paperwork. Your address, telephone number, and workplace information will be collected. This information is required to develop a medical record for your kitten. During a physical examination, we will check its weight, teeth and gums, signs of parasites, vison, hearing, and lungs to make sure your furry friend is healthy. It is important to make your kitten undergo all these tests before he/she joins your family.
Vaccination time is determined during your kitten's first visit to Welfare Veterinary Clinic. Your kitten will be administered with a vaccination that includes vaccines against various viruses, parasites, and diseases. Please discuss with our veterinarians before administering any vaccines.
Your pet will also be administered with a dewormer. At the end of the visit, we will let you know when you should bring your kitten back for any additional vaccinations. If you need more information about your kitten's first vet visit in Welfare Vet Clinic , contact us today!